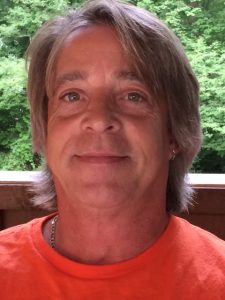 Robert A.Boender


Alternative Energy Solutions

Licensed Electrical Inspector
Licensed Building Official-State of Connecticut
CT E1 Licensed Electrician
Multiple State Licensed Master Electrician
Consultant, Educator, Industry Advocate
With over 40 years experience in the electrical field, Robert Boender has done it all. From residential, to co-generation plants, to nuclear power, to hospitals and even airports. After completing his apprenticeship with LU #3 he went on to be employed by some of the biggest and most respected electrical contractors in New York, earning the respect of many shop stewards, foreman and owners for his eagerness to learn new facets of the electrical trade, his work ethic and his attention to detail.
When work became scarce locally Robert took to the road in search of a job. His travels landed him in oil refineries in Delaware and Wyoming, nuclear power plants in Vermont & Alabama not to mention countless other jobs in between. He eventually settled in Colorado for 2 ½ years to work on the Denver International Airport project.
In the early 90's Robert saw the emerging solar energy market, opened his own company (Alternative Energy Solutions, LLC) and went on to be a part of some of the largest array installations on the east coast. He then went on to become foreman for a large tele-data company that installed millions of miles of fiberoptic cable. All of this diverse work experience gives Robert a unique knowledge of many different aspects of the electrical industry.
Too much time spent away from his young family brought him into the electrical inspection field, starting as the electrical inspector for the city of Stamford. He has since moved on to become the Assistant Building Official for the town of North Haven. Eager to share his knowledge and promote the electrical field, Robert took on a teaching job with CT Technical High Schools, educating over 3,000 students. He then turned attention to helping his fellow electricians by tutoring and mentoring those who were about to take their electrical license exams, with a 98% success rate. After suffering thru many very dull mandatory Continuing Education Classes to maintain his licenses, Robert knew he could do better. He decided to open his second business and became a certified provider of electrical CEUs, which is why you have found yourself on this website!
Robert continues to educate himself in the electrical field by taking over 100 hrs of supplemental education classes a year. Doing so, allows Robert the confidence to be the best in his field and pass that knowledge onto his students.